In previous blog posts, we have discussed the variety of important roles signage can play in organisation. However, one aspect of signage that has become vitally important in recent years for signage to include braille for visually impaired people.
A common issue organisations face, when planning their signage out, is forgetting to think of their signage from other people's perspectives. We have seen how this issue plays out when signs are positioned incorrectly or complicated sign systems are implemented. However, one major factor that is often overlooked is the importance of utilising braille in signage. In this article, we're going to talk about what braille exactly is and why it is beneficial for signange.
1. What is 'braille' and how does it help?
Braille is a reading system for people with visual impairment, which was invented in 1821 by the French educator and inventor, Louis Braille. Being born blind in both eyes, Louis Braille discovered a method of using raised dots and letters, to express words and letters to people who were unable to see. Due to the successful nature of Braille, the system has not changed at all since its inception. Common places you can find braille include: ATMs, public phone boxes, landline phones, pedestrian stopping areas and crossings, and of course, signage.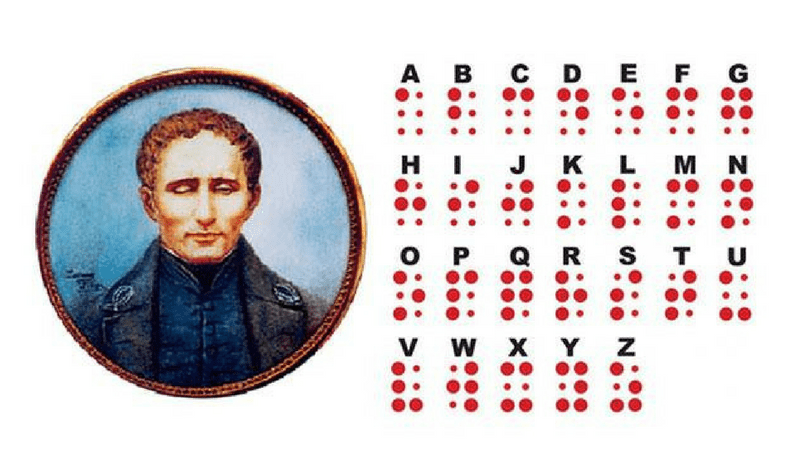 2. What is the DDA and why should your signage be DDA compliant?
The DDA stands for the Disability Discrimination Act, which is a civil rights law that was introduced to promote equality and human rights across the UK. The act was first brought into legislation in 1995, but since it has had a successor in the form of the DDA 2005 legislation. When it comes to buildings, they have to meet the new regulations that the DDA requires. This includes, but is not limited to; steps, ramps, door widths, rails, lifts, toilets and signage. Signage itself can be DDA compliant in a few different ways, which includes: the size and dimensions of signage, colours used for both signage and any graphics or vinyls, and of course braille. There are further resources out on the internet to find out all the precise guidelines for DDA compliancy.
3. What are common examples of braille signage?
Braille signage can be found everywhere in many of the world's buildings now. Perhaps the most common braille signage is used for WC (toilet) signage. Other uses include: directional signs with arrows, room signs, push and pull door signs, building sections etc… There are almost no limits on the number of signs that feature braille. With braille signs being implemented within your organisation, you can assure that all visitors will equally understand your sign system and have an enjoyable visit at your establishment.
If you are interested in braille signage or signage that is accessible for everyone, please take a look at our sign systems which are all DDA compliant. All of our braille utilises tactile, embossed dots that are clearly raised from the signage but do not distract visual sign users.
Supplying the best sign systems on the market. Get a quote now.
Get A Quote