Everywhere you travel in the world, there are good signs, bad signs and outright bizarre signs. Signage helps everyone learn what they should and shouldn't do. They tell people which lane to drive in, and they even help people watch for things like children playing or deer crossing the road.
Signs have become an important part of everyday life, and they seem to be in every place imaginable. On the other hand, man signs have also become quite the joke. We're not sure if these signs are meant to be funny, are the source of some outlandish creativity or if they may be the result of someone's stupidity, but they are definitely bizarre.
These top five bizarre signs from around the world are guaranteed to make you crack a smile, shake your head, or both:
1) Funny Speed Limit Signage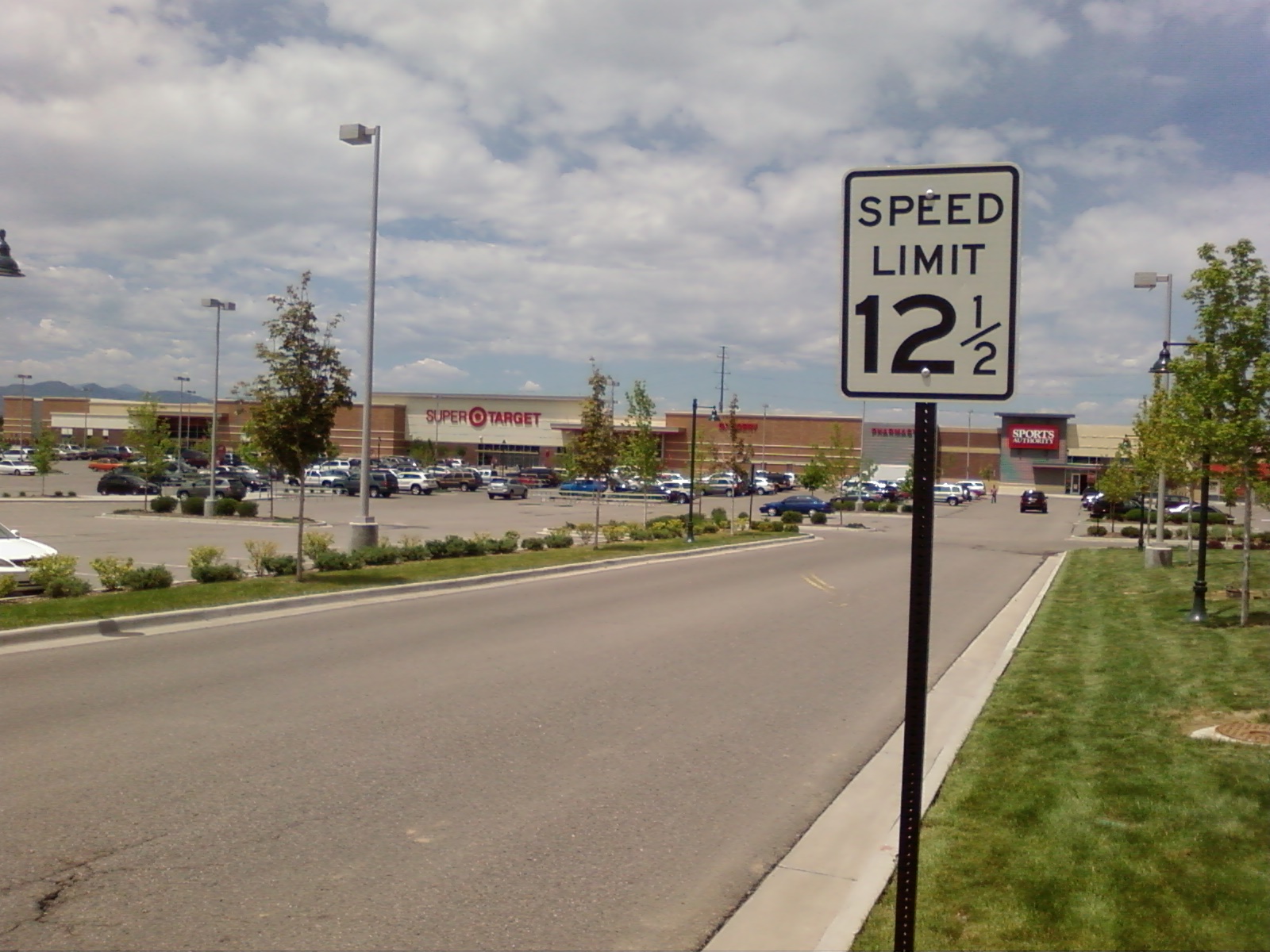 This awesome speed limit sign can be found in the United States. It is always a great idea to remind drivers of the speed limit with a sign, but it may be difficult to make sure you don't go over that extra little half. A cop might just clock you going 12 6/7 m.p.h. instead.
Drivers in this area better hope there isn't a nice little speed trap waiting for them.
2) No Touching Yourself in This Chinese Store

China has signs everywhere that have been translated into English. They are known for their children learning to speak English at an earlier age, and they go above and beyond to make tourists that speak English feel comfortable.
Unfortunately, it can be difficult to translate from Chinese to English, especially for people that are not native English speakers. This sign was meant to tell customers that the sales staff will be more than happy to help them try things on, but it makes it sound like it is trying to discourage people from masturbating in the store.
3) Please Be Careful When Hunting Pedestrians

Hunting is always a dangerous sport, but apparently it can be particularly dangerous when someone is going after the people on the walk trails. So dangerous, that hunters needed to be warned about those pedestrians.
They need another sign to warn the pedestrians about the hunters that are coming after them.
Some punctuation and an extra word would have made this sign make sense, but then it wouldn't be on this bizarre sign list.
4) No More Fishing in the Bathroom

This incredible bathroom sign, that was spotted in Russia, gives everyone a detailed picture of what they are, and are not allowed to do in the bathroom with this toilet. Sitting on the toilet for a number 2 is okay, but that's about it.
No one is allowed to throw up in the toilet, go fishing in the toilet or even breakdance in front of this toilet. There went someone's weekend plans.
5) How Did Man Discover Milk?

This sign reads "when man discovered milk what was he doing to the cow". Well, the whole point of signs are to grab the customer's attention, and this sign definitely does it.
They managed to grab the customer's attention, and, on top of that, they make people really put some thought into something with this sign.
The only problem is that there may be quite a few people grossed out at the thought of buying milk for a few days.
The entire point behind select sign systems is to make sure that the customer remembers the sign. Some of these bizarre signs will make a person wonder what the sign maker was thinking, but they also will always be remembered.
That's the thing about advertising: if it's memorable, it's a good thing, even if it's telling people not to touch themselves while they go shopping in China.
Supplying the best sign systems on the market. Get a quote now.
Get A Quote