Brand identity is highly important, it sets you apart from your competition, and if you do it correctly, your customers will start to associate your business with quality and reliability.
Whether you're selling products or offering a service, it pays to have a distinctive and recognisable brand image, especially if you operate within a crowded market place.
Building a picture
With something as visual and physically large as signage, it is important you make it match your organisation's brand. Everything from interior signage to door signs and beyond will help potential customers build a picture in their minds of who you are as a company. Effective branding and high-quality signage can illustrate what you stand for and whereabouts you fit in within the needs of your potential customers. There always needs to be a sense of coherence in your branding which further emboldens the trust your clients, potential customers or users have for your establishment.
First impressions
For many potential customers, your signage will be the first aspect of your business they encounter. You only get one chance to make a good impression, so low quality signage simply won't cut it. Instead you should look to align your brand with signage that conveys strong standards, together that can create a powerful first impression. In the reception area, signs can be integral to your brand's identity. Even seemingly trivial decisions such as the typeface you use can have a large impact, even if it's on a subliminal level. Whilst not one of the first thoughts in people's minds … signage, due to it's very visible nature, is perhaps one of the most branding aspects your organisation has to get right.
Corporate signs
When it comes to corporate signage, a lot of people make the mistake of thinking they are only in place to instruct visitors and as such, they lose a chance to showcase their brand identity. Whilst it's important to welcome and instruct visitors, companies can also use corporate signage to create a strong first impression. There are a number of fantastic signage options that will help you achieve that pleasing first impression and encourage visitors to invest a level of trust in your brand. It's a good idea to think about what you want to represent to your consumers, it could be a sense of fun, it could be dynamism and professionalism. Once you've decided on a key component you'll be able to roll it out across all your signage to further extend the brand image and create a level of continuity.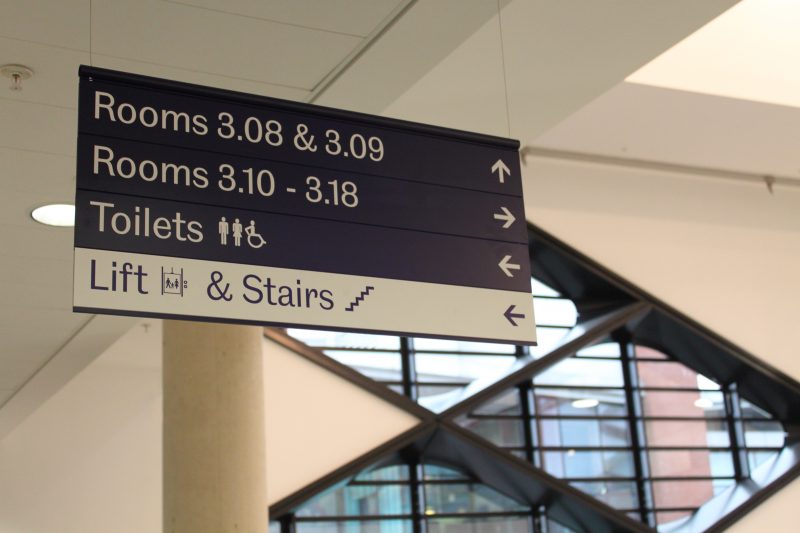 Whatever your signage needs, Select Sign Systems can help. We have over 20 years of experience within the signage industry and can help you find a signage solution at an affordable price.
Supplying the best sign systems on the market. Get a quote now.
Get A Quote