When businesses think of signage, they often think about their brand logo that can be seen on the exterior of the building and on websites. Although this signage is incredibly important, so too is the choice of interior office signage. Below we share why your choice of interior signage is important and how their use can benefit staff and clients.
Create that professional atmosphere
There is nothing worse than walking into a corporate building that does not have an appropriate, coherent sign system. The first thought that arrives in people's heads is: 'If this is how unorganised they are in their building's directional plans, how organised must their business be?'.
When you have professionally made interior signage for your office, you are presenting a professional working space. This not only has an impact upon your clients, but also on your staff. Signage can help to create the correct working atmosphere of cooperation, teamwork and ultimately, comfort. Your staff will feel like professionals, and this mood will be conveyed to your clients.
Clear information for clients
The main purpose of office signage is that of conveying information. Clear and concise office signage will tell any clients where they are and where they need to be. This creates a sense of calm and belonging, without the need to seek assistance in an unfamiliar space. This sense of ease and organisation, although hard to measure, will result in  It's also a good idea to incorporate your office brand into your office signage, so that the client is reminded of what your business is all about, as well as feeling a part of your company.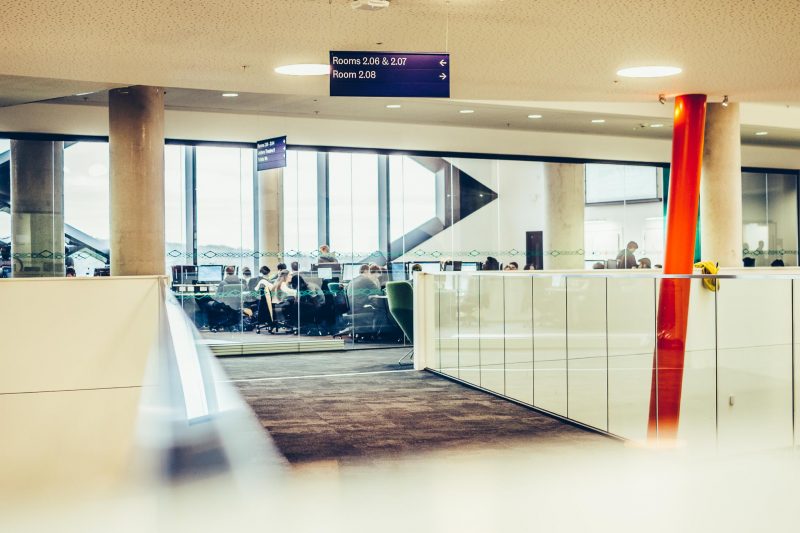 Share your company brand
Branding matters across every area of your business. Strong and matching brand, equals more trust and status for your business, which equals an increased bottom line for your business. Therefore, it is important to incorporate your brand into any signage. This can be through the use of colour, style or by simply incorporating your logo. This is why it is very important to work with a professional sign systems company, who can deliver signage that is specialised in for office space.
Appearances do count
Finally, your clients will judge you on the aesthetics of your office interior, and that includes your signage. They will quickly judge the quality of your brand, and your customer service, by simply looking at the interior space, staff and signage.
To find out more about professional signage for your office space, please do browse our office section on the website. Here at Select Sign Systems, we are more than happy to help you with your interior office signage needs.
Supplying the best sign systems on the market. Get a quote now.
Get A Quote