Like many things in business, signage may seem like a fairly simple topic on the surface, but making sure you're getting the most from it can be a real minefield. There's a lot that can go wrong when you're in the market for signage or designing a wayfinding system. Here, we'll go over some common signage mistakes, and how you can avoid them.
1. Oversaturation
Having a lot of blank space in your business premises' signs can strike many entrepreneurs as a great marketing opportunity. For many, it's tempting to fill a sign up with all the information possible about your business. This is one sure-fire way to oversaturate your signage, and stop would be customers from giving your signs a second glance.
Great corporate signage design relies on the effective use of white space, which naturally guides the human gaze around typography and graphics. Cram in too much and you're certain to chase away your customer base.
2. Going too cheap
Everyone loves a bargain, especially if they happen to be running a fledgling start-up and money is tight. However, like many things, you get what you pay for when it comes to corporate signage. High quality signage will not only prove to be more durable, but will also add an extra dose of prestige to your brand.
Good workmanship and high quality materials will always result in a longer lifespan for your signage and a more visually appealing end result. Any big purchase can be nerve-wracking for business owners, but this is certainly one area you should aim to invest in.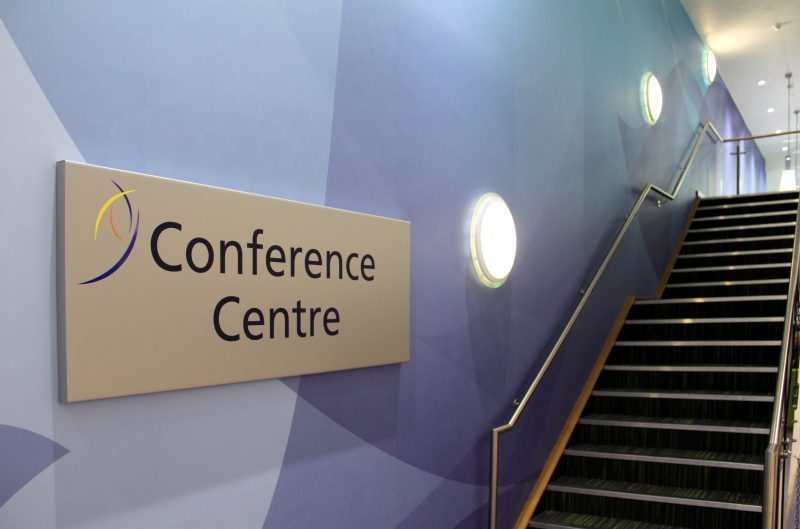 3. Failing to use signage as a branding tool
Signage can be an excellent physical branding tool, so make sure you're using it! Again, this is a matter of getting what you pay for. Signage that follows an over used template will save you money, true. However, if you spend a little more, and make sure there's consistent branding on all of your business's signs, you'll tell everyone who comes to your premises that you really care about your company, and, therefore, your customers. Fail to do this, and you'll have let a wonderful branding opportunity slip through your fingers!
Select Sign Systems delivers high quality signage products for customers across the UK in a multitude of sectors. We provide a flexible, personalised service when creating sign systems for you. Get in touch with us today.
Supplying the best sign systems on the market. Get a quote now.
Get A Quote